Well it's about time to say goodbye to 2018! This year has definitely had it's ups and downs but I am just so fortunate to make it through the end of the year with positive vibes! I thought I'd share the top 7 things I've learned this year and have this blog post to look back on next year and the years to come!
Cherish relationships!
Whether it's with friends or family they are the people you want in your life! I have gained and lost friends this year but that's life. I have had people walk over me or use me and I decided I didn't want that! A friendship for me is hanging out, checking in and actually caring  and being there for one another. I try my best to spend time with my family as much as possible and it just keeps growing and growing!
2. Better in Health!
My new years resolution for this year was just to become more healthier and I believe I've done that! I may have gained some weight from some stress, but my blood sugars have been better than ever! I know I could always use improvement, but I'm not all over the place like I've been in the past! Basically, you can't let things get in the way of your health and remember to take care of you!
3. Date often!
After Adam and I married in May of this year, we learned that dating is necessary! What better way to find out why you fell in love in the first place than to recreate your first date! Each week we take turns on the date night and it's been a blast so far! I strongly suggest for newer or older couples to try this just the two of you!
4. Make time for you!
I tend to be more on the clingy side 😉 When Adam's home, I just want to spend every moment I can with him! I don't like being at the house by myself, so I'm always trying to stay busy. I learned this year at my women's bootcamp (See post here) that I found something I enjoy doing! That would be kick-boxing! I feel like a different person since I've been doing it and I feel stronger! It's great time to myself and helping me become a healthier me!
5. Travel!
I think I've done more traveling this year than I have in a while! 😀 Now I'm not talking about all over the world or anything like that LOL! I've been to the mountains, the beach, the sunshine state and on a cruise to beautiful islands! Adam absolutely fell in love with our cruise for our honeymoon and stated he would love to make this an every year thing if possible! It's things like this that you can try and maybe one day making a tradition out of it! Just getting away from the everyday life cleanses my soul!
6. Blog!
I started my blogging journey in April this year! I'm so inspired by all the women I follow on Instagram and seeing their inspirations in fashion or their fitness journeys! I feel so good about writing a blog and just talking about things that are important to me! I just hope I'm able to inspire others the same way!
7. Counseling!
As mentioned in one of my posts (here) I tried counseling in the later part of the year! This has been a tremendous help for myself and my marriage! I advise you take think about counseling if your in a low place or feel the need to talk to someone! You may even find out things about yourself you didn't even know! I know my self confidence has grown and I just needed to talk out the great things I find about myself!
There's no telling what next year will bring, but I will take what I learned this year with me! Is there something you have learned that made an impact on your year? Drop it in the comments below!
Here's looking at 2019!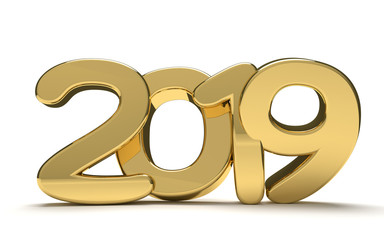 Always, Karaline